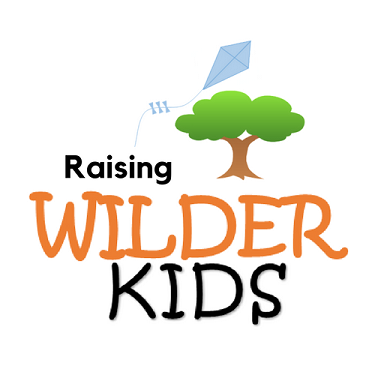 If you've never tried it, it would be easy to find camping totally baffling.
Why would you want to leave your centrally heated, spacious home, with all your labour-saving appliances, to go and sleep in a field?
And worse still, why would you want to do it with kids?
So here's a run-down on why we love it, and some tips on how to get the best from your trip.
Different Rules
There is a slight sense of anarchy about camping. The kids stay up later, because it's still light. We light the barbeque to cook bacon for breakfast. They are allowed to ride their bikes in their pyjamas. Being a little bit muddy is encouraged.
For the grown-ups too, it's time to switch off. There are no chores to do, no over-flowing ironing basket to make you feel guilty about sitting down with a book. Meals have to be simple, because the cooking arrangements are limited (two gas rings and a barbeque, a small fridge in the campervan). We try not to over-plan our camping time. It's lovely to have time when you don't need to be anywhere. The kids can play and explore, and you can relax.
Back to Basics
It's true, even the fanciest, "glamping" set-up is unlikely to have a dishwasher. But here's the funny thing — while washing up at home is not something I look forward to, there's actually something quite nice about gathering up the pots, the sponge and the a tea-towel and wandering over to the washing up sinks. The kids dry (slowly), and we all chat about our day, and our plans for tomorrow.
Outdoors Life
Some campsites have WiFi but generally it's not great, so the usual electronic distractions are out of action. Now at home we have the same battles as everyone else over the amount of time the kids spend plugged into a screen. When we are camping, they spend most of their time outside. They play football. They make friends with other kids on the site and disappear to explore with them. In the evenings, we watch the sun go down, and the stars come out. We might see the odd bat fly past. We play board games together.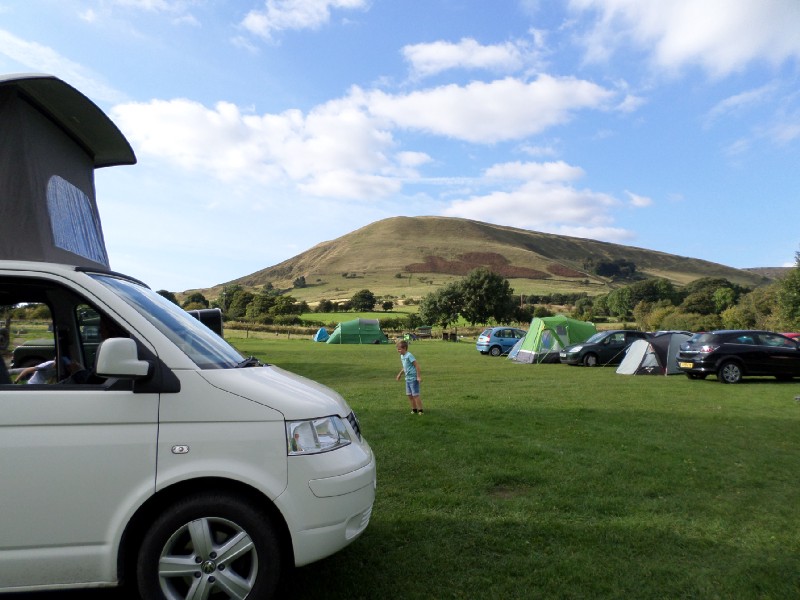 Our Top Tips for Camping with Kids
1. Do a Bit of Research
Camp sites vary a lot. We have stayed in a tiny site with four pitches that only had one portaloo, no showers and outdoor washing up sinks. It was a great adventure for one night, but for more than that I would have struggled (the kids loved it!).
Some sites have larger family bathrooms which can be a real bonus if you have small children, with space to get them washed and dressed without getting yourself soaked in the process. Some even have baths.
Sites which are mainly for caravans may not have washing up facilities. We have been caught out by this in the past and had to improvise with a large pan as a washing up bowl. Some of these types of sites may assume you will have an "on board" loo, so the site toilets may be miles from your pitch (again, we learned this the hard way!) Definitely worth asking about when you book.
2. Be organised
In most tents and caravans, space is at a premium. Take what you know you will need and use. We find packing cubes really useful for keeping each person's clothes together — it makes finding things in the morning much easier. We each have different coloured cubes!
Collapsible plastic crates or even sturdy shopping bags are useful for storing food in the tent or awning. Everything is packed very tightly in our campervan and it gets annoying if you have to take everything out of the cupboard each time you want to get out a tin of beans.
3. Limit the kid's stuff
Our kids have a small rucksack each which they can fill with their "essentials". This helps them to focus on what they really want to take, rather than packing absolutely everything and spending the whole trip falling over it all.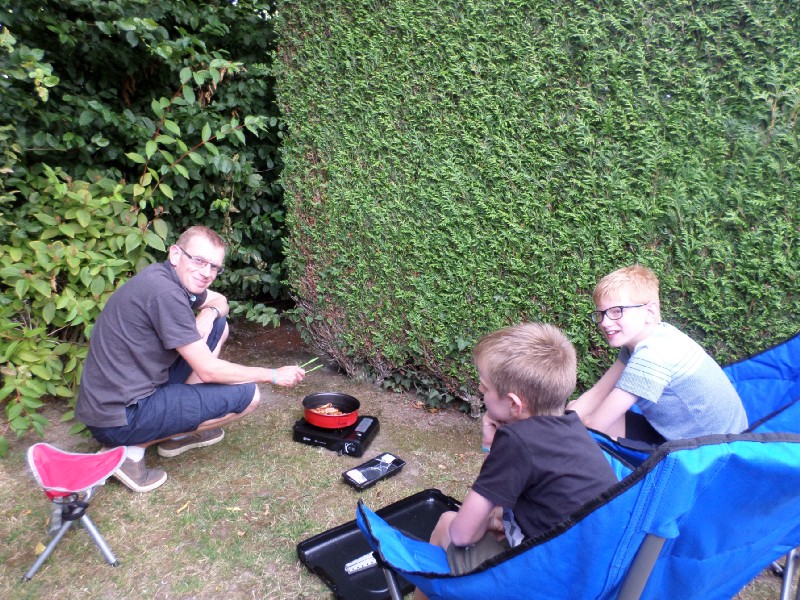 4. Plan Meals
It's great to be spontaneous, but we find it really works to plan our meals before we set off. We often take something pre-made for our first night, like a tub of Bolognese sauce or a chilli, which we can just heat up once we've pitched. We always have a couple of emergency meals packed in case the planned pub meal doesn't work out — a tin of salmon or tuna to make fishcakes, soup, or beans are always handy.
5. Camp with Friends
Some of our best camping trips have been with other families. The kids have their friends to play with, you can share the planning and the cooking, and the washing up! It's lovely relaxed time together.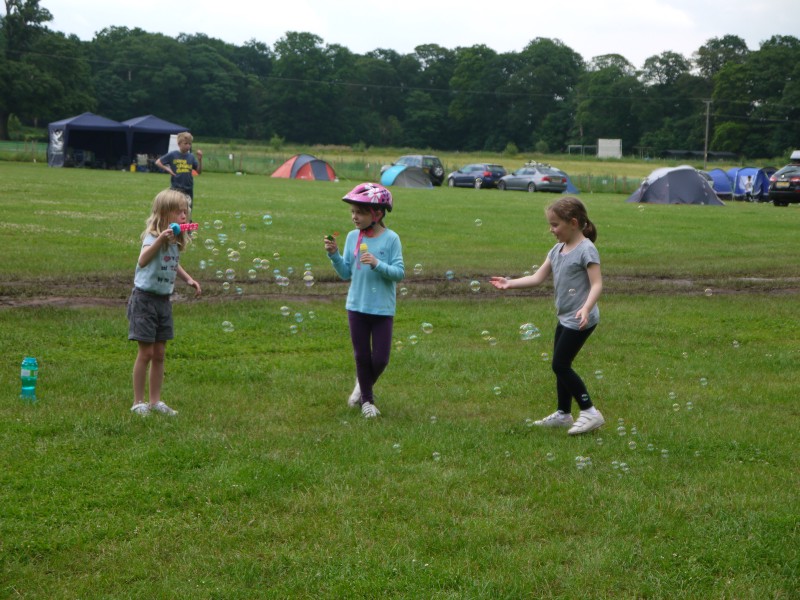 If you haven't tried camping with the kids yet, give it a go. It might be the best adventure ever!